Readers are Leaders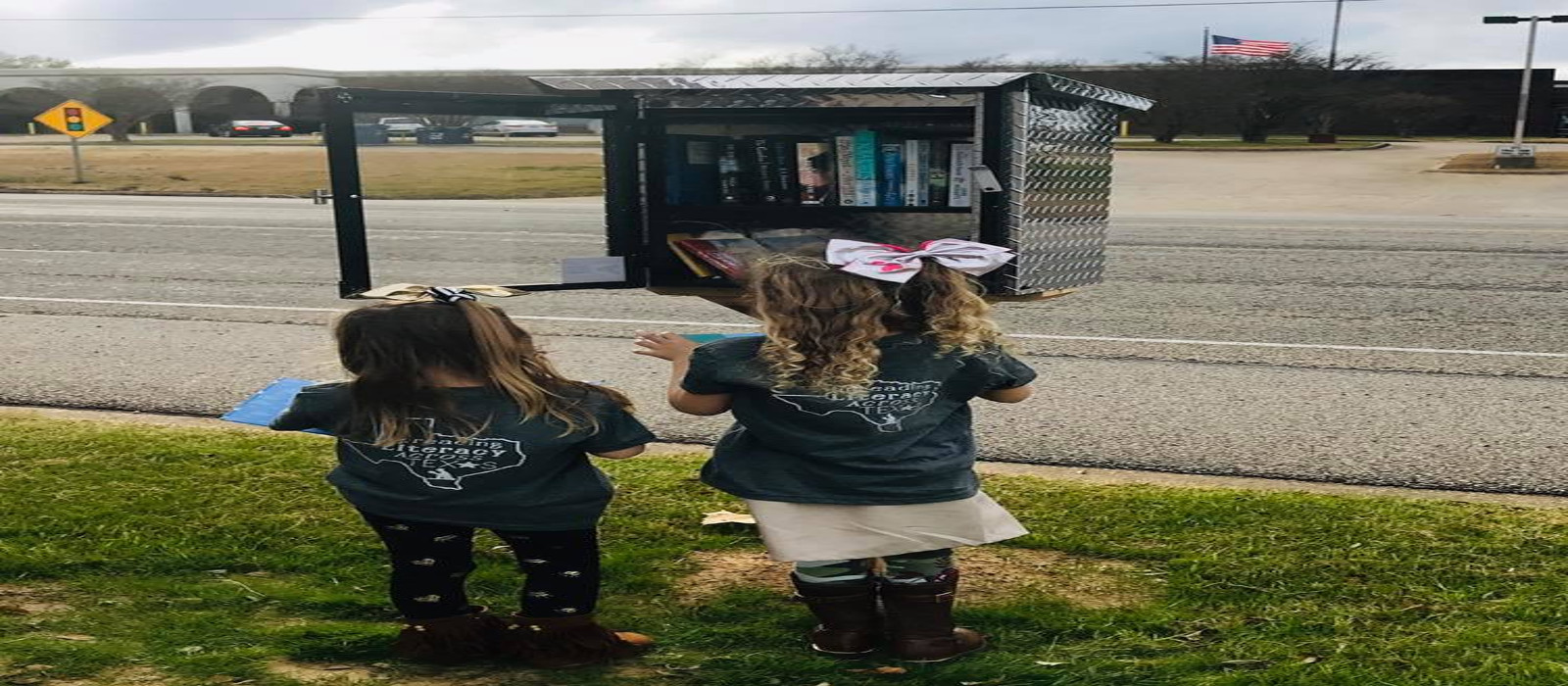 Local businesswoman and mother to three, Davi Ingram set her mind to encouraging literacy by implementing libraries in local businesses in the form of baskets filled with books. The hashtag #basketsofbooksinbusinesses is taking Palestine by storm as local businesses are hosting baskets full of books for the community to come in and take a book, and or/leave their own contributions to this project. Over two dozen businesses in Palestine are participating in the venture.
When asked about her inspiration on the campaign, Ingram stated,
"The vision behind the #readersareleaders campaign is to promote literacy by providing access to books 24/7/365. While a child is waiting in a waiting room or just hanging out with a parent or guardian, they can look through books, read the books, and KEEP the books! There is no app to replace a good book. Having access to books should never be a problem."
In addition to implementing the #basketsofbooksinbusinesses, Ingram has also presented the community with an outdoor library, that is open twenty-four hours a day, seven days a week, housing books that range from early childhood stories, to adult novels. The library proudly stands outside Killion's Collision, located at 1230 N Link St. in Palestine.As the community effots in encouraging literacy grow, the expansion of the outdoor libraries will surely follow. A second outdoor library is coming to the community soon!
"#readersareleaders wants to put many books in the hands of every child AND adult! With NO cost or obligation to donate." says Ingram.
For more information on this campaign, visit their Facebook page!
https://www.facebook.com/iread20/?ref=br_rs
---
Comments
---