Fairy Garden Project in Palestine!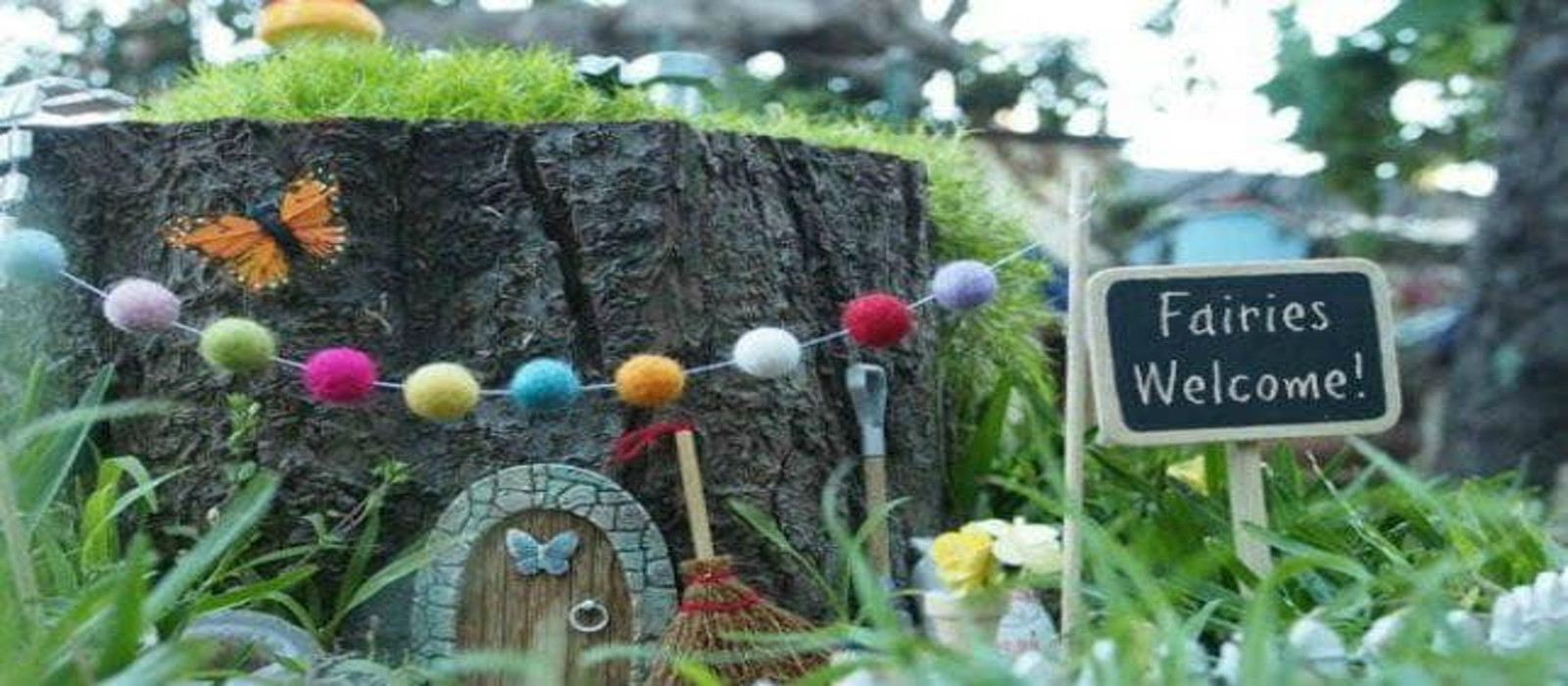 As Dogwood Trails approaches, trees start to bloom, and the magic of the forest awakens! Some new magic is in the works this year, as Tourism Marketing Manager at Visit Palestine Mary Raum has offered the community a chance to bring a little of their own magic to the trails at Davey Dogwood Park.
The Fairy Garden Project is inviting community members to get creative and construct fairy gardens to place throughout the beautiful dogwoods. Tiny cottages made of popsicle sticks and twigs, miniature gardens decorated with gemstones and river rocks, and even small-scale treehouses are all things the Visitor Center is hoping to see.
"We want to encourage people to get out of their cars and into the forest! And what better way than a fairy garden hunt!" says Raum.
In an effort to get visitors and community members alike off the beaten path, the plots are spaced out within the park, they can be found either out in the open or tucked away inside stumps and logs. With the vast amounts of space within the park to place these plots, Raum hopes to fill at least 20 spots with enchanting, one of a kind fairy gardens and tiny cottages.
The hope for this project is that it takes off and can be done in the spring as well as the fall every year. Any materials that won't decompose will be collected and housed at the Palestine Visitor Center for people to come and use for future garden spots. This will prevent people from having to spend money every time they participate, as well as make this project a low waste, environmentally friendly activity to get families outside!
As if the excitement of participating in this special project wasn't enough, PennyLynn Webb from the Palestine Herald Press will be offering cash prizes for first second and third place, $100, $50 and $25! Everyone in the community is encouraged to participate and get their families and friends out walking the beautiful Dogwood Trails!
For more information on this enchanting project and to register for a plot, visit the Facebook page! https://www.facebook.com/events/2283395311670607/?active_tab=discussion
---
Comments
---